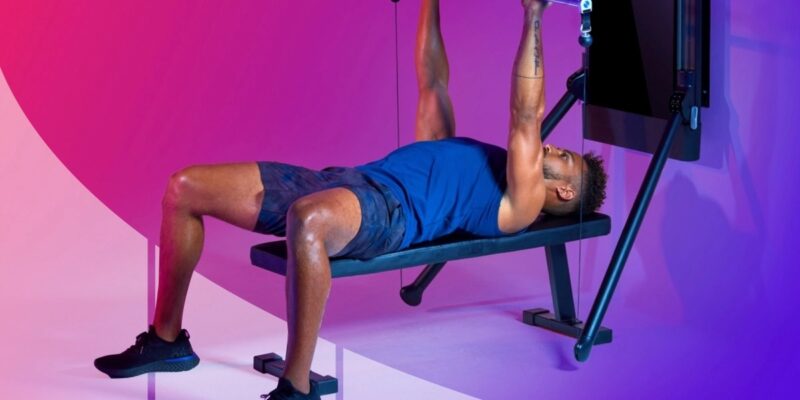 Getting fitter and healthier has become more and more popular in recent years, with memberships for gyms and health clubs soaring, while many others take to the outdoors to enjoy jogging or cycling. The more adventurous head to the national parks for some serious trekking, while the take-up for team sports continues steadily.
Some who partake in such activities may also look for extra training of their own while at home, or perhaps just prefer to get themselves into shape with limited time to venture elsewhere. It is a great opportunity, in either case, to take advantage when seeing a bench press for sale which offers the following 6 benefits.
It is convenient, with no travel required, which is good for the carbon footprint. The exercises can be taken at any time of day or night to fit in with any schedule. Buying a professional press allows training and performing exercises in sitting and laying down positions, which maximises the options of routines available.
It allows increasing pressing strength in the upper body, which leads to a tighter muscled torso, to show off an impressive 6-pack on the beach as the pecs become healthy and muscular. It enables power to be generated when playing other sports too as greater body strength leads to improved displays.
The triceps also benefit from exercise taken on a bench with barbells and weights doing their job of flexing the elbow and allowing the muscles to contract. Different-sized weights can be used depending on the fitness of the person using the bench, making it a great addition for anyone looking to get fit. One of the high-quality pieces of equipment can be bought online or by visiting the store in Menai. NSW, where Aussie experts will be on hand to offer guidance and advice.
The whole body can benefit when using the proper techniques as muscles will activate in all areas. This makes it a great way to burn calories and get into shape while clothes suddenly become looser. Exercise undertaken on the press allows both muscle growth and strengthening of the bones, which adds to a healthier existence.
The bench press is an adaptable piece of equipment which provides great value for money, especially compared to a gym membership. It doesn't matter whether it's a beginner looking to make a purchase or someone looking to win national lifting titles, it will benefit all who get stuck in and use one.
The great news is that a bench doesn't take up too much room, with many models being able to be folded away easily. They are the perfect solution for anyone wanting to be fitter and healthier without having to go to a gym. With many free online videos available showing the necessary techniques, it's a great cost-effective way to build a healthier body.
A bench press is a great piece of gym equipment waiting to help those wanting to improve their health and performance.